‹ Return to News
The first PUFFIN components have arrived!
Very exciting times at the PSFC today as we took delivery of a huge crate full of pulsed-power goodies from our suppliers ITHPP-Alcen in France. This included two LTD5 stages, a charge and dump system, the premagnetisation generator and the switch trigger pulser. They're now waiting for the lab to be refurbished and for the design of the central power feed to be finalised so that we can put PUFFIN together and start doing science!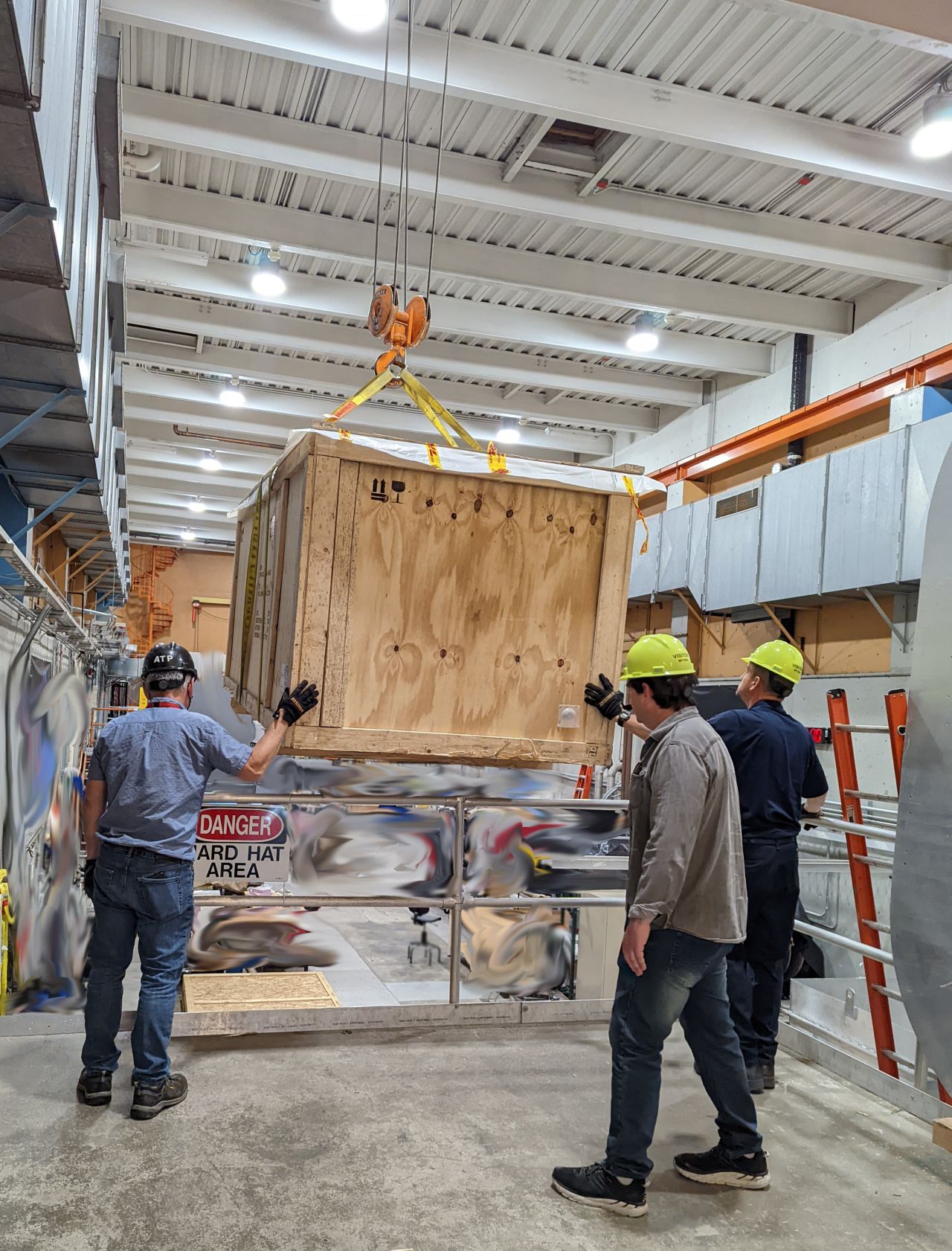 A crate of PUFFIN components suspended from the West Cell's 10 ton crane.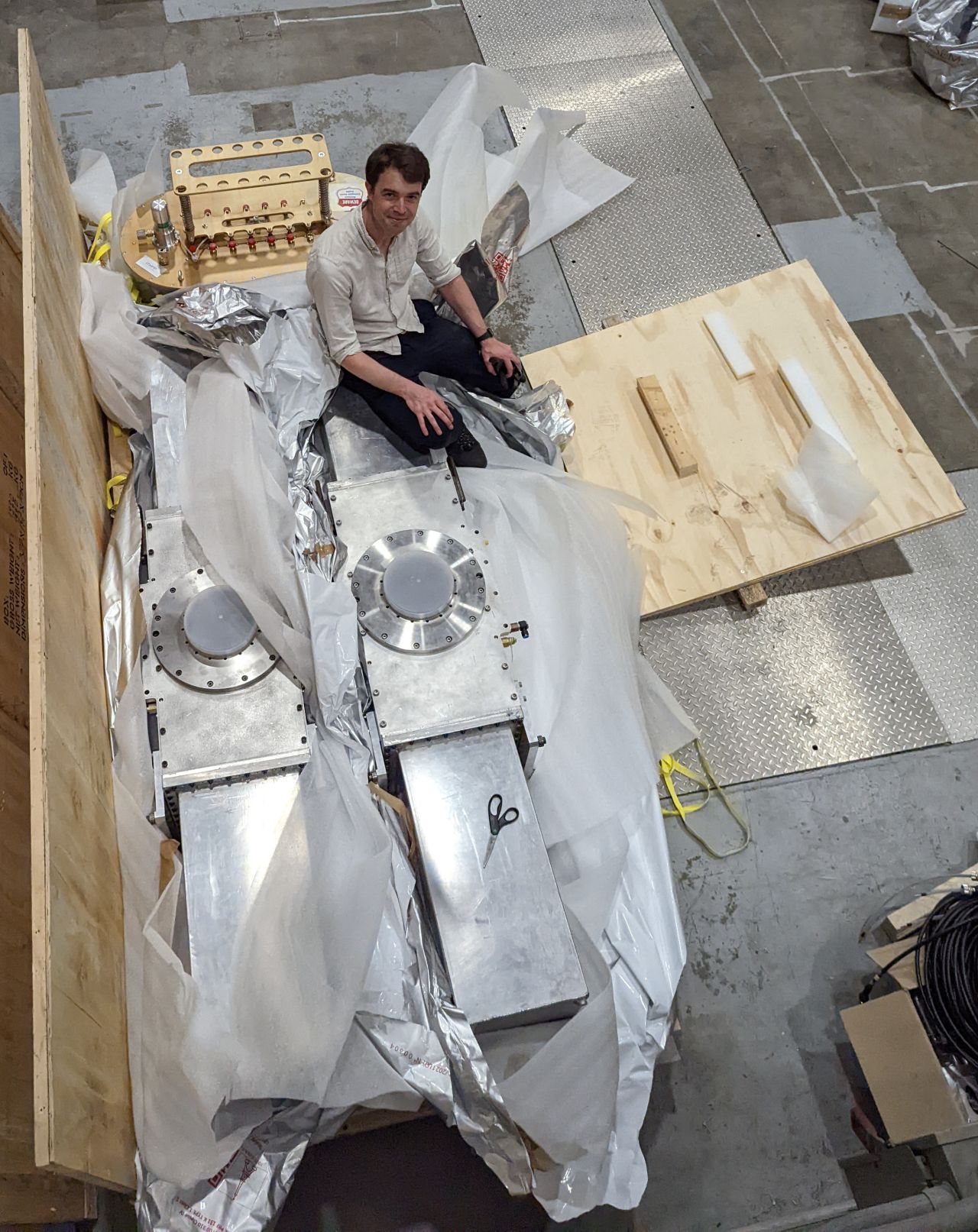 Jack sitting on top of one of PUFFIN's two LTD stages, freshly unpacked.
‹ Return to News