‹ Return to News
The first fabricated PUFFIN components have arrived!
With the final design of PUFFIN finished a month ago, we went out for quotes and now the parts are arriving! The first batch showed up two days ago, consisting of the inner (high voltage) conical feed which the load will sit on top of, the HDPE insulator stack which supports the power feed, as well as various bits of breadboard for optics round the vacuum chamber. Things are looking good for assembly this summer!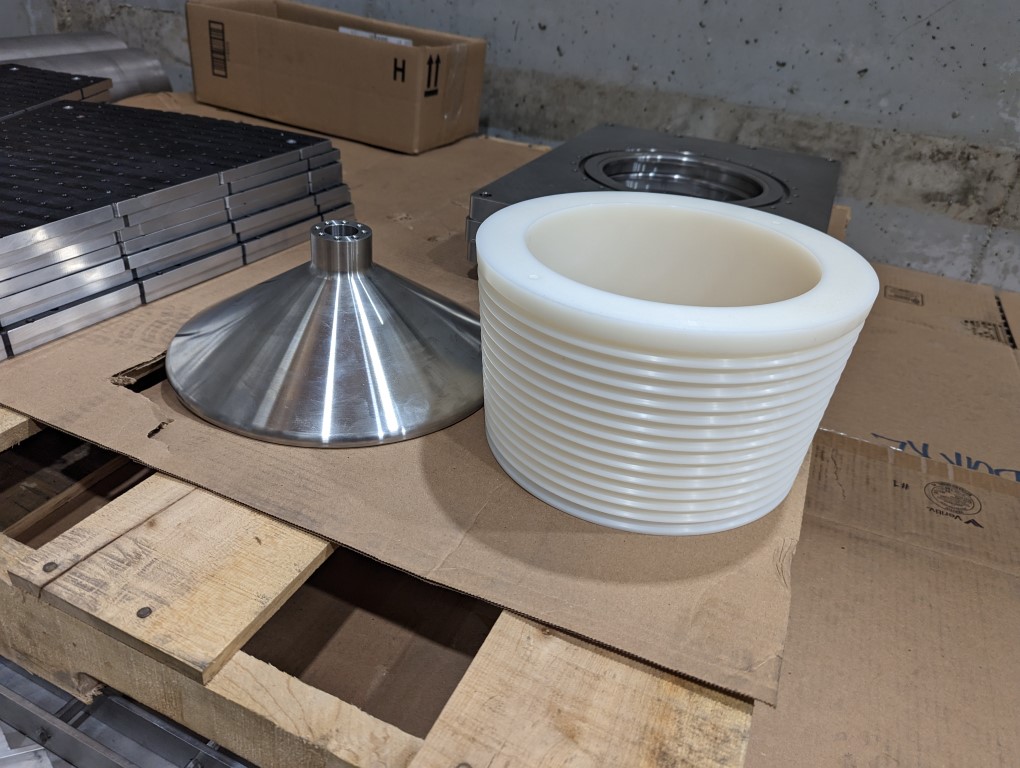 The first few fabricated PUFFIN components - conical feed, insulator stack, breadboards and LTD adaptors.
‹ Return to News